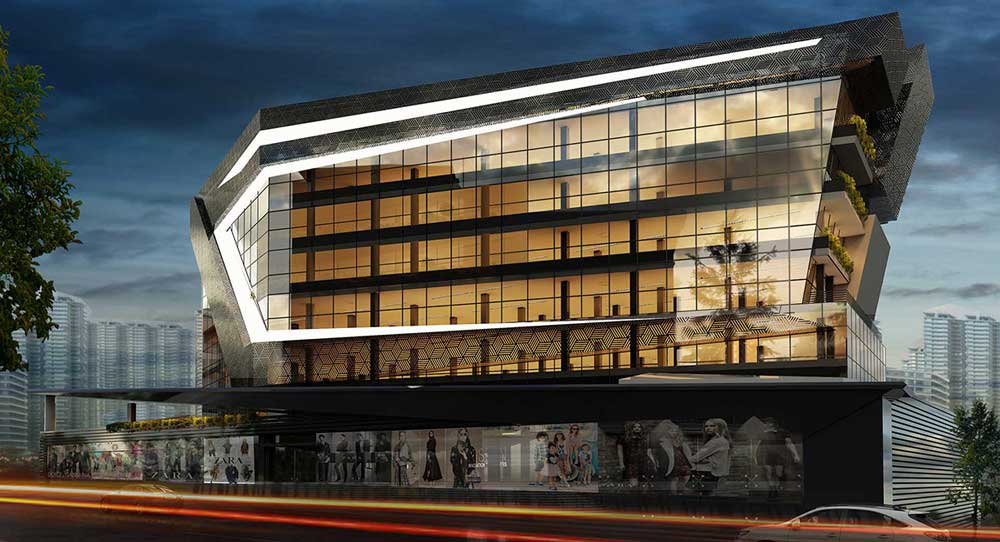 Our Vision
Answering the needs of infants, children, and families, Acada commercial center plans on becoming the principal provider of infant and child equipment at the west of Tehran (region 22). Beyond, it tries to present as one of the best office towers in the city. Having a novel outlook on the utilization of office commercial centers, Acada combines the social and family atmospheres. Inviting the most creditable names active in retail and presenting the best recreational services and facilities, Acada plans to be the specialty center of "infant, child, and family" in the region. It seeks to provide distinguished services to families, ladies, and children.
About Us
Acada is derived from the word "Academy". Regarding the special concept of this complex, Acada is a good place to improve children's social skills, increasing the level of family joy, and fulfilling their needs.
"Acada is not only a building or a complex but also a thought. A thought in which our children, as our future makers, have a paramount role in". Acada's logo is also derived from the concept of growth and development. Butterflies are the symbol of change and growth because they're altering all the time. What you witness in Acada will be the rebirth of best-quality office commercial services. Our efforts at Acada center are to present internationally standard services and high-quality products.
To this aim, the engineering department of Jahangir Aria Saze Company has begun the construction operations of the Acada office commercial entertainment center. Acada is located close to Khalij Fars Lake at Hemmat highway, region 22, Tehran. Having well-established infrastructures, region 22 is known as the heart of tourism in Tehran. It contains specialized shopping malls and entertainment centers like artificial lakes and forest parks. The commercial department of Acada follows the standards of shopping malls at region 22 to answer the call for a center specialized for mothers and children. Following the existing standards for designing and constructing office buildings, Acada office department creates a pleasant workspace suitable for spending long work hours. With a more than 35000 square meters foundation, Acada has 13 office commercial floors including specialized mother-child shops, a food court, an entertainment park, a book city, and a children club and is count as one the most standardly equipped children centers at Tehran.
Services and Facilities
Separate cooling and heating systems (chiller and fan coil) for office and
commercial departments
An air handling unit for circulation and providing fresh air to public places,
restaurants, and the entertainment park
Six escalator units to move between commercial floors
Four separate elevator units (fit 13 people) to move between parking and office
commercial floors.
An entertainment park unit with an area of 450 square meters
A food court of an area of 1300 square meters, including a terrace
Restrooms at all office and commercial floors
Fireproof cover with 120 minutes fire resistance
Fire alarm and fire extinguishing systems at all office and commercial floors,
parking floors, and joints 
An emergency power system
A dedicated slow lane of a width of 11 meters to prevent traffic load 
Separate parking entrance/exit
Privet outer entrances for each commercial floor and two distinct lobbies at the
ground floor dedicated to office floors
Excellent lighting of office floors due to their intelligent design